Building Facilities
Culture Hall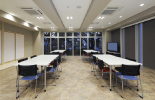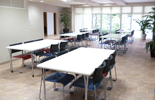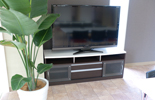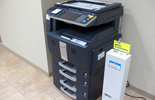 The Culture Hall is available for variety of uses such as studying, cocking, eating and chatting. Welcome parties, seasonal and cultural events are held here regularly for residents.
●Wi-Fi available ●Wide Screen TV ●Projector ●Copy Machine
Japanese-style Room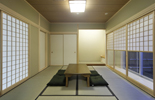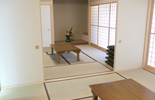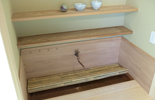 The full-scale Japanese-style room is capable of having tea ceremony.
Seasonal events and parties to experience Japanese culture are held here.
24h Convenience Store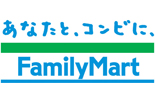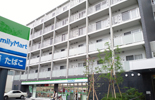 24h convenience store on the ground floor is commonly-used by residents for their late-night snack and urgent needs.
Main entrance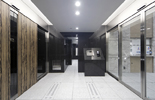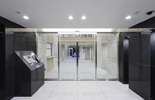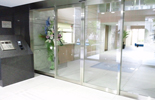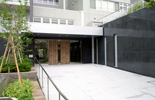 Finger vein authentication lock system and security cameras will keep out suspicious individuals.
●Finger vein authentication lock system ●Security Cameras
Entrance Lobby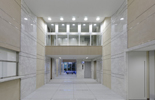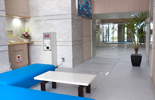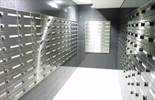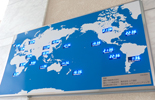 Double floor-height entrance lobby with wide open space and sofas is designed to encourage chatting with other residents.
●Wi-Fi available ●World Time Clock ●Change Machine
Shower & Laundry Room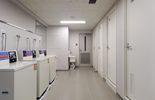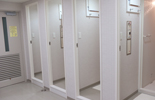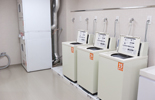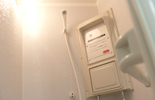 Each floor has a gender-segregated shower and laundry room for students to share.
●Shower ●Washer ●Dryer ●Wash Stand
Rooftop Garden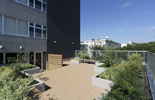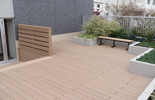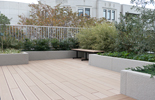 The residence has a rooftop garden for all residents to share on the 2nd floor. Enjoy your reading on sunny days here.
Kitchen Lounge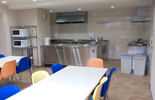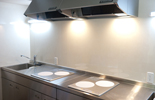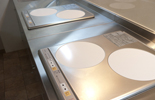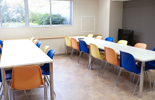 Shared kitchen with dinning space are located on each floor for students to enjoy daily cooking with classmates. Most Basic cooking utensils such as, microwave, pots and frying pans are already provided.
●System kitchen ●Cooking Utensils ●TV ●Tables and chares
Bicycle/Motorcycle/Car Parking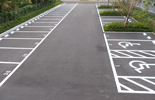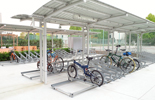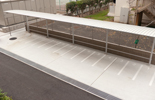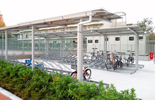 <
Resident-only bicycle, motorcycle and car parking are available at the residents.
●Car Parking(Faculty-only, 12,600 yen/month)
●Motorcycle Parking (2,100 yen/month) 
●Bicycle Parking (Free)*The number of the parking is limited.